In the past
Karik real name is Phạm Hoàng Khoa, born in 12/04/1989. In 2006, he took part in a freestyle dancing group and left in 2008 due to his right arm's accident. Then, he found rap Viet as a way to express his emotion and join in this community.
At first, like everyone else, he found it difficult with rap since there was no one introduced him about this new type of music in Vietnam. However, by self-tinkering the flow, lyrics and beat to self-recording, he started to get better and better. Finally, in 2009, he is well-recognized in Vietnamese underground.

Karik used to be an introverted so on the first few days when he came to underground, his songs often had a lot of mood or talked about life. Gradually he became more open, more confident when being known, welcomed and loved. Until now, it can be said that Karik is one of the first successful rappers as well as changed the prejudice about rap music in Vietnam.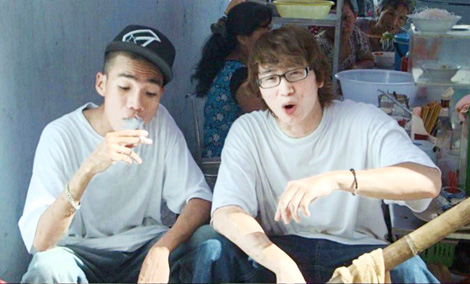 Being a rapper in 2008 and started perform professionally since 2011, he is honored as the first Vietnamese rapper to win the Vietnam MTV 2012-2012.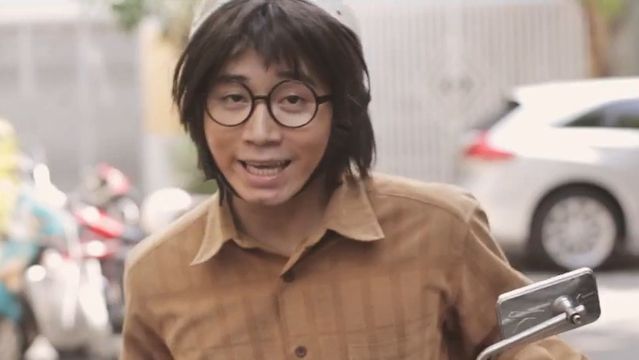 However, everything change in 2013, the destiny year that start the "North-South beef" throughout Vietnam and the reason leading to all these mess come from Karik. Since then, Karik is spurned by many rappers simply because he is thought to lost his style when switching to rap in showbiz.

The 2013 war
Everything start when Karik upload his song – Ức chế to express his emotion as he want to change rap Viet style to be popular for everyone, to become like mainstream. But other rappers think that is a wrong way to go and 2see, come from FSR – one of the biggest team in Vietnam reply Karik with Ức chế 2 to deny Karik's point. And then the war began.

Ức chế – Karik

Ức chế 2 – 2see

At that time, there are both agree and disagree with Karik. Especially, most agree came from North side and most disagree came from South side. Once people started to diss each other, their homie follow to protect their homie and the war getting bigger and bigger.

At first, Karik's homie: Rhymastic, Big Daddy and Binz release GATO to support Karik's view. However, if Ức chế is the opening of the war, GATO is the milestones spark the fight to become fierce.

The war became so big and lead to the battle between South side and North side, which force those who didn't want to take part in the battle to join in. Most strikingly is a South side rapper joined in a Northern team and a North side rapper joined in a Southern team. Ultimately, they had to take the mic and said their thought about the war.
If you want to have a full list of the battle, check out this video. But if you want to hear only the typical one, scroll down.
Some typical hit during the war:
Gato – Rhymastic ft Big Daddy ft Binz

Diss G Fam – Rhymastic

Kim Chỉ Nam – Acy

Rồng Lộn – BDT ft Da Vickie ft It's Lee ft Tricky ft Jr [GVR]

FSR Get It – Pjpo ft Torai9 ft Baby Red ft LJ ft Black Bi ft Young H [FSR]

G Dizz Troy – Acy ft Black Murder ft Datmaniac ft Lợi Emo ft Worm JB ft Cá Nóc ft B2C ft Kus ft DN ft Zaimu ft Logan [Gfam]

Headshot – Torai9 ft Pjpo [FSR]

At present
Many people have given Karik a lot of shit through the years for going pop and mainstream. Recently, however, Karik has returned to harder hitting rap songs. Không Phải Hôm Nay is one such song. I selfishly want Karik to return to gangsta rap because that's what I like.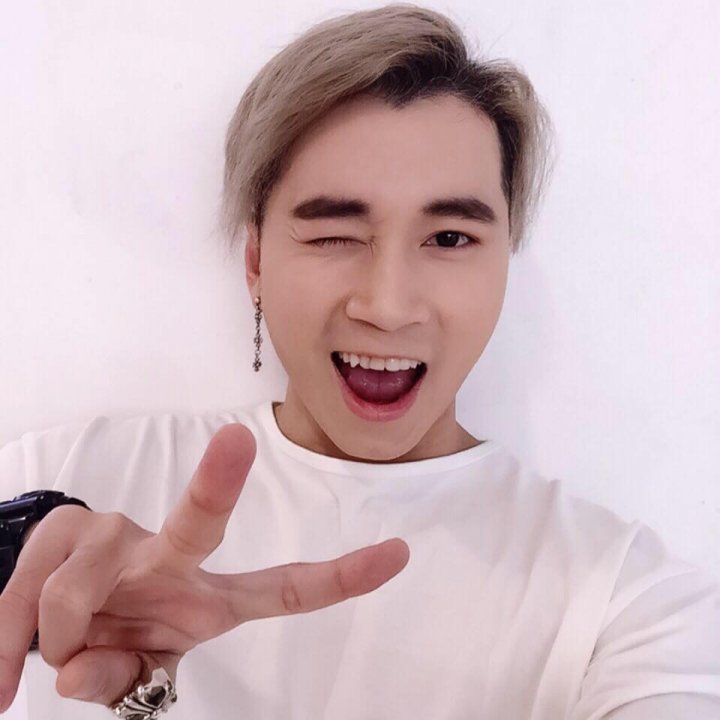 In 2018, Karik released a track called Người Lạ Ơi! with a beautiful girl with lovely voice, Orange. The MV is the collaboration between producer duo Superbrothers and Karik and reached 100 million views in just 38 days. The reason of this success is the hook sang by Orange is extremely good and the lyrics from Karik can help people depress their stress and loneliness.

Nowadays, Karik has became one of the most famous rapper in Vietnam due to his talent as well as his style. Although he has moved to mainstream and left underground, he is still respected by many rappers.