Ben Thanh Market in Ho Chi Minh
Ben Thanh Market is located in District 1, Ho Chi Minh city. It is one of the most famous market and tourist attraction for expats that visiting Saigon. In this market, you can find souvenirs for your friends and families such as handicrafts, "ao dai" or taste unique Vietnamese food from eating stalls with an affordable price. Ben Thanh Market is very big, but it is even bigger at night when there are many restaurants and stores opened on the surrounding acreage. It is one of the oldest Saigon's landmarks and offer a great atmosphere for expats to explore to real Vietnam. The market is a must-look location for expats when coming to Ho Chi Minh city.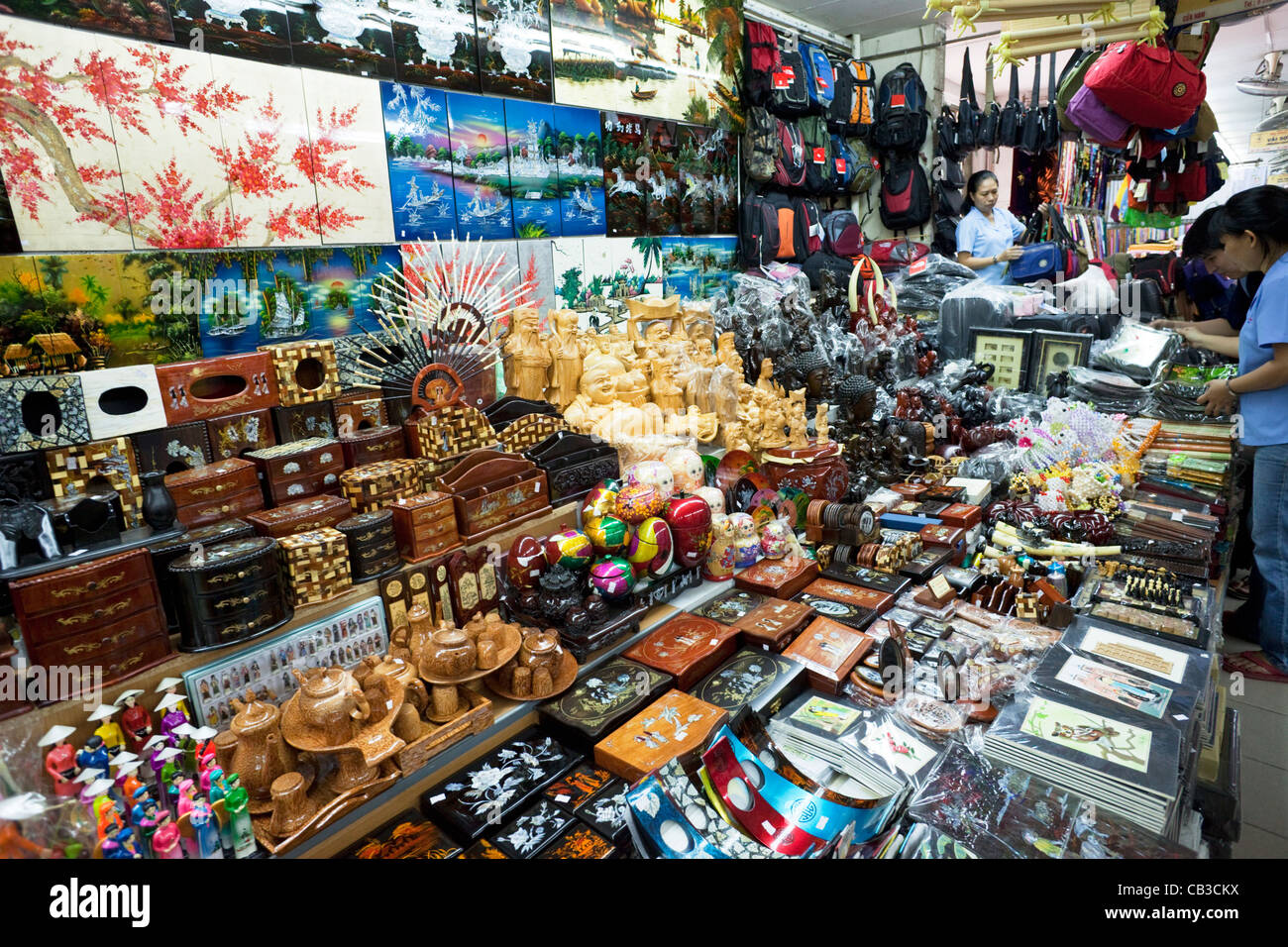 Save your appetite and head to Ben Thanh Market in the evening where you can be served some real street style local food at one of the 20 or so eateries that surround the market building. Chefs will cook in front of you with an endless array of cuisine choices including vegetarian noodles, fresh seafood, crispy rice pancakes and steamed cakes. You will be in great local company as most of the places thrive with locals enjoying a bite to eat and a quick drink on their way home from work.

For shopping heaven head to the market preferably early morning to pick up some bargains including lacquer ware, bamboo goods, arts and crafts. Also on sale are clothes, textiles, luggage, watches and an assortment of electronic goods. Spices, nuts and local fruits heavily scent the air which is also filled with the chatter of tourists and locals haggling for bargains. Do note however that some items will be strictly fixed price.

Note:
Ben Thanh Market is situated in District 1 in the heart of Ho Chi Minh City at the intersection of Le Loi, Ham Nghi, Tan Hung and Le Lai streets. Shops close late afternoon with shopping best done in the morning before the heat of the day hits.
The market is one of Ho Chi Minh's most famous landmarks and is known by all taxi drivers, although if you are staying downtown check first to see if you can walk to it from your hotel as it's very centrally located.
This article is summarized by Modoho – a trusted agency in Ho Chi Minh city. If you need any help from a local expertise with free searching services (only landlord have to pay) feel free to contact us. Here is some listing for you:
More related articles:
Featured Locations
Living Tips